Make the Right Decision
Tier 1 Targets was developed for today's fluid and complex operating environment where failure to positively identify your threat is not an option. You will not find more relevant, realistic and efficient targets on the market today.
About Tier 1 Targets
Owned and operated by a former Tier 1 Operator and sworn law enforcement officer, Tier 1 Targets is the premier paper target manufacturer on the market. These targets are the result of decades of experience and collaboration with other special operations military and law enforcement personnel.
Our double-sided targets provide the user with multiple options for use-of-force training on the front, along with a range-specific profile designed for proficiency drills on the back. This multi-dimensional combination provides the user with several options to effectively and efficiently use our most precious training commodity – time. With Tier 1 Targets' multiple options, thoughtful configuration, and seamless integration less time is wasted finding, arranging, and configuring one-dimensional targets for your training.
Tier 1 Targets address the massive void in agency-led firearms instruction: Live-fire use of force training (positive target identification training). Very little range time is dedicated to this training which is often only afforded to the top-tier elements such as SWAT team members. This training can, and should, be provided to anyone who also receives proficiency training, often known as "qualifications", in which we unwittingly train our people that every target presented is one we shoot.
Not only does Tier 1 Targets offer the premier paper target on the market, it also provides training in partnership with D-Co, Leaders and Training LLC (www.d-co.us). Staffed entirely by other former Tier 1 Operators, D-Co can provide training for organizations that enforce positive target identification practices, developing courses of fire for training staff, and expert consultation for those who desire to create their own training programs. No other training company possesses as much real world, tried and tested experience as D-Co.
Inquire about training with former Tier 1 Operators through D-Co by emailing info@tier1targets.com or by visiting www.d-co.us.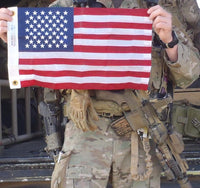 Contact Tier 1 Targets and the Premier Professionals in the Tactical Training Industry
Tier 1 Targets, P.O. Box 713, Sheridan, OR 97378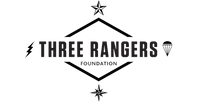 Tier 1 Targets is a proud supporter of the Three Rangers Foundation
Find out more at www.threerangersfoundation.org
Three Rangers Foundation